Let's face it--life in Accounts Payable is far from easy. Sometimes saying, "Work was insane today!" won't accurately describe how you're really feeling.
To make things easier, use these 14 GIFs that express your day-to-day life at work. Send these to your loved ones and watch the attention and affection pour in.
When you miss your child's graduation from working all day and night to beat tight deadlines.
When you receive a paper invoice and have to manually enter it into your ERP.
When you realize you didn't make a copy of that urgent paper invoice.
When you spend hours trying to find that one invoice
When you accidentally pay a supplier...twice.
… or when you pay to the wrong suppliers.
...or when you accidentally add an extra 0 to your payment.
When your boss finds out you added an extra 0 to your payment.
When you can't track down your CEO for a check signature.
When Excel crashes before you save it.
When all your employees are late in submitting their expense reports.
When the morning of April 15th arrives.
When April 16th rolls around.
​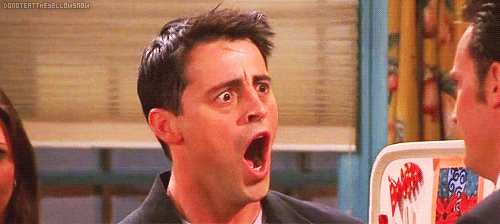 Can't get enough animated GIFs? Check out Esker's 9 Things Accounts Payable Never Wants to Hear.